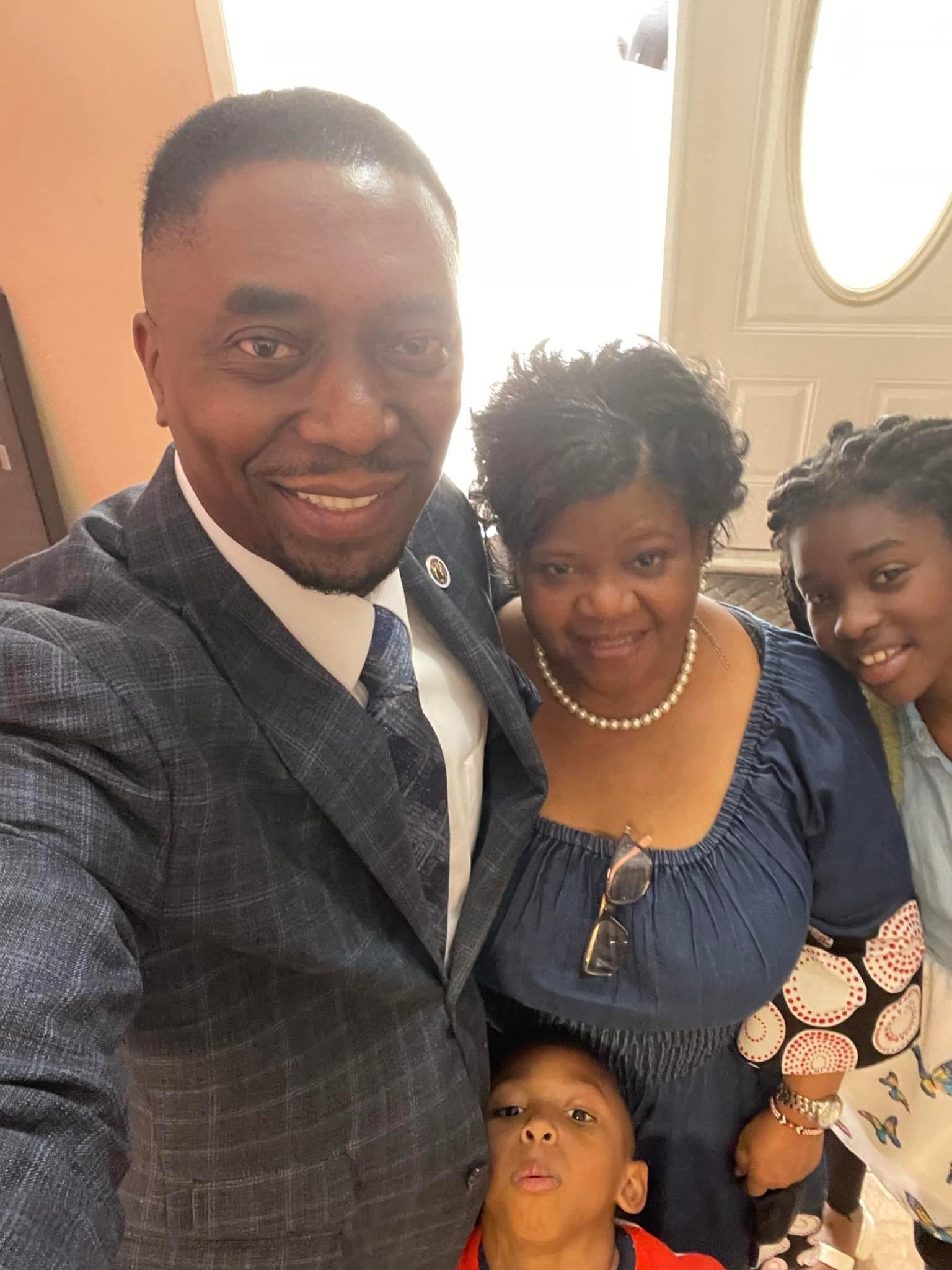 Pastor Brian Odhiambo is a native of Kenya Africa. He lives in Olive Branch, MS and married to Margaret Odhiambo since April 7, 2001. Apostle B. Odhiambo is a "Five-Fold" Pastor according to Ephesian 4:11-13, and has a B.A. Degree in Ministry, He is the Pastor and founder of Heart Generation Church since January 2002. Pastor Brian Odhiambo left a good Graphic Design career two years after he graduated at the Kenya Polytechnic College in Nairobi-Kenya-Africa to pursue the call of God in His life, after Jesus Christ appeared to him in his bedroom. The main vision: is to win souls empower God's people according to God's will-Matthew 6:33…"Seek ye first the Kingdom of God and His righteousness and all these things will be given unto you". Apostle B. Odhiambo teaches and preaches the uncompromised gospel of Jesus Christ under a very strong Prophetic-Five-Fold anointing. The power of the Holy Ghost is always present for healing and deliverance in just about all of his services. His motto is; "From the Heart, Reaches the Heart".
Being confident of this very thing, that he which hath begun a good work in you will perform it until the day of Jesus Christ Phil 1:6
Describe yourself in 3 words?
Friendly, Focused, Caring
Why do you love your job?
"It's what I was born and called to do. It is what changed my life. When I see other lives affected positively by my job, I feel that I am fulfilling my Heavenly Father's will, that's why I love my job".
Painting, Playing Piano and Preaching
What is something a lot of people may not know about you?
I am good at sewing and stitching clothes and I speak 3 languages, including the language of the Holy Ghost. 
I hate Killing insect unless I have to.